No broom
Posts: 9
Joined: Fri Nov 08, 2019 2:25 am
My sister Crystal Nightshade wants to quit HOL sadly. She got too stressed out with balancing HOL and the many projects she gets from school.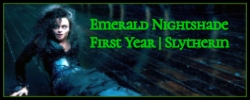 *Signature made by Kendra Givens for Secret Elf
*Winter Fling 2020 Signature
Comet 180
Posts: 1460
Joined: Mon Aug 19, 2013 5:37 am
I think Nivek Skytook, a new Gryffindor, is the same as the Nivek Skytook who posted
here
on July 11, 2003 (old HOL ID, according to Nivek, was ni415)? Since the name is the same, it seems the old account may have faded from view.
Last edited by
Prof. Dario Brighton
on Mon Apr 13, 2020 3:39 am, edited 2 times in total.
Reason:
It appears the old account really has faded a very long time ago, so there's nothing we can do to restore it.
Oakshaft 79
Posts: 197
Joined: Fri Sep 20, 2019 2:35 am
My niece signed up for HOL, she is Lydia Mortelle, a Ravenclaw. At times we may end up being on the same internet network, though we should be on separate devices.
No broom
Posts: 14
Joined: Mon Sep 07, 2020 5:36 pm
My cousin sister signed up for HOL, her name is Ruby Granger. She was sorted in Gryffindor. We will be on the same device, usually.
No broom
Posts: 69
Joined: Fri Jul 03, 2020 1:44 am
My husband - Louis Walles - and I are using the same laptop to access HOL however we use separate browsers ( I usually use Opera and he uses Firefox).
Moontrimmer
Posts: 267
Joined: Thu Jan 30, 2020 6:43 am
My sister signed up for HOL, her name is Freda Mandeville. We might have the same internet network, but we use separate devices. At times we might use the same PC though we use separate browsers.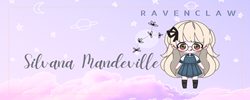 No broom
Posts: 4
Joined: Fri Feb 19, 2021 12:24 am
Moontrimmer
Posts: 260
Joined: Sat Aug 08, 2015 11:52 pm
I just found out that my best friend signed up for HOL. She was having problems registering, I told her it might be because we live so close (next door) and might have very similar IP addresses. She has her own laptop, but she might use mine sometimes when she's over. But just wanted to clarify it so her account isn't deleted. Her name is Skylar Peyton.

Thank you
Shooting Star
Posts: 1967
Joined: Mon Jul 28, 2008 6:14 am
Location: Taking over Cassie's office
Locking this topic. In the future, please email the HO if you have a friend or family member signing up from the same IP.

headoffice @ hol.org.uk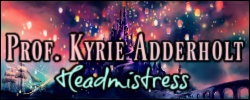 thank you dear Sin